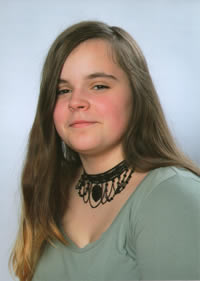 Translated message: Dear ladies and gentlemen.
 
Sorry, my English is not so good that I do not want to expect me and your readers to translate this story. I hope that German Comments are appreciated to you.
 
A few days ago one of my daughters had a study prepared for a lecture . You saved the document on a USB stick. I should check this lecture but once and print . Unfortunately, the computer did not recognize the stick. So I have the internet your "7 Data Recovery Suite" Downloaded , installed and started immediately.
"The software worked great and exceeded all descriptions and reviews . I could not only save the lecture , but a great many lost believed documents and images . All other data recovery software from Wondershare , Recueva , and other manufacturers had provided no or only poor results . Especially with the documents."
My daughter could keep your presentation on the study and got very good marks for this.
Thank you for this excellent software .
Have this software and I will recommend to all and everyone who want to save the data.
Original message:
Sehr geehrte Damen und Herren.
Leider ist mein Englisch nicht so hervorragend, dass ich mir und Ihren Lesern nicht zumuten möchte, diese Geschichte zu übersetzten. Ich hoffe, auch deutsche Kommentare sind bei Ihnen erwünscht.
Vor einigen Tagen hatte eine meiner Töchter eine Studie für einen Vortrag vorbereitet. Sie speicherte das Dokument auf einem USB-Stick. Ich sollte diesen Vortrag doch einmal prüfen und drucken. Leider erkannte der Computer den Stick nicht mehr. Also habe ich mir im Internet Ihre "7 Data Recovery Suite"
Heruntergeladen, installiert und sofort gestartet.
Die Software funktionierte hervorragend und übertraf sämtliche Beschreibungen und Testberichte. Ich konnte nicht nur den Vortrag retten, sondern sehr viele "verschollen" geglaubte Dokumente und Bilder. Alle andere Datenrettungssoftware von Wondershare, Recueva, und anderen Herstellern hatten keine oder nur unbrauchbare Ergebnisse geliefert. Gerade bei den Dokumenten.
Meine Tochter konnte Ihren Vortrag über die Studie halten und bekam sehr gute Noten hierfür.
Vielen Dank für diese hervorragende Software.
Diese Software habe und werde ich allen und jeden, die Daten retten wollen empfehlen.