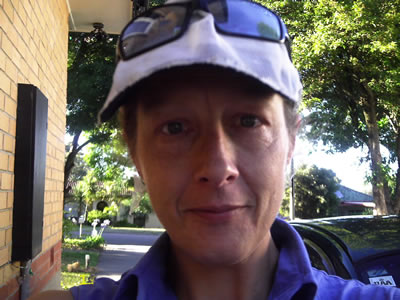 I had inadvertently deleted the partition on my storage drive. It had all my files, movies, pictures – everything! I was so distraught I actually cried.
I looked online and found a file recovery program that sounded really good (Recover My Files), so I downloaded the demo. It didn't work. I found another one (Recuva), same thing. It didn't work. I am frantic by now, thinking I was going to have to pay a fortune for some guy to do it for me. And then I saw 7 data.
Now 3 and 7 are my lucky numbers so I saw it as a sign from the gods, and downloaded the demo. It found one gig's worth of my precious photos and I was hooked. I checked out the price, and I kid you not – it was on special for $30. 30. My other lucky number. I think that's an excellent price for one year of knowing I never have to feel that scared again.
"I found it incredibly easy to use, very intuitive – I didn't need to use the help files, although it's really nice to have them there just in case! To cut a long story short, you have saved me a lot of money and returned some irreplaceable data to me, and I am extremely grateful. Thank you." – Stephanie Fairey, Adelaide, Australia